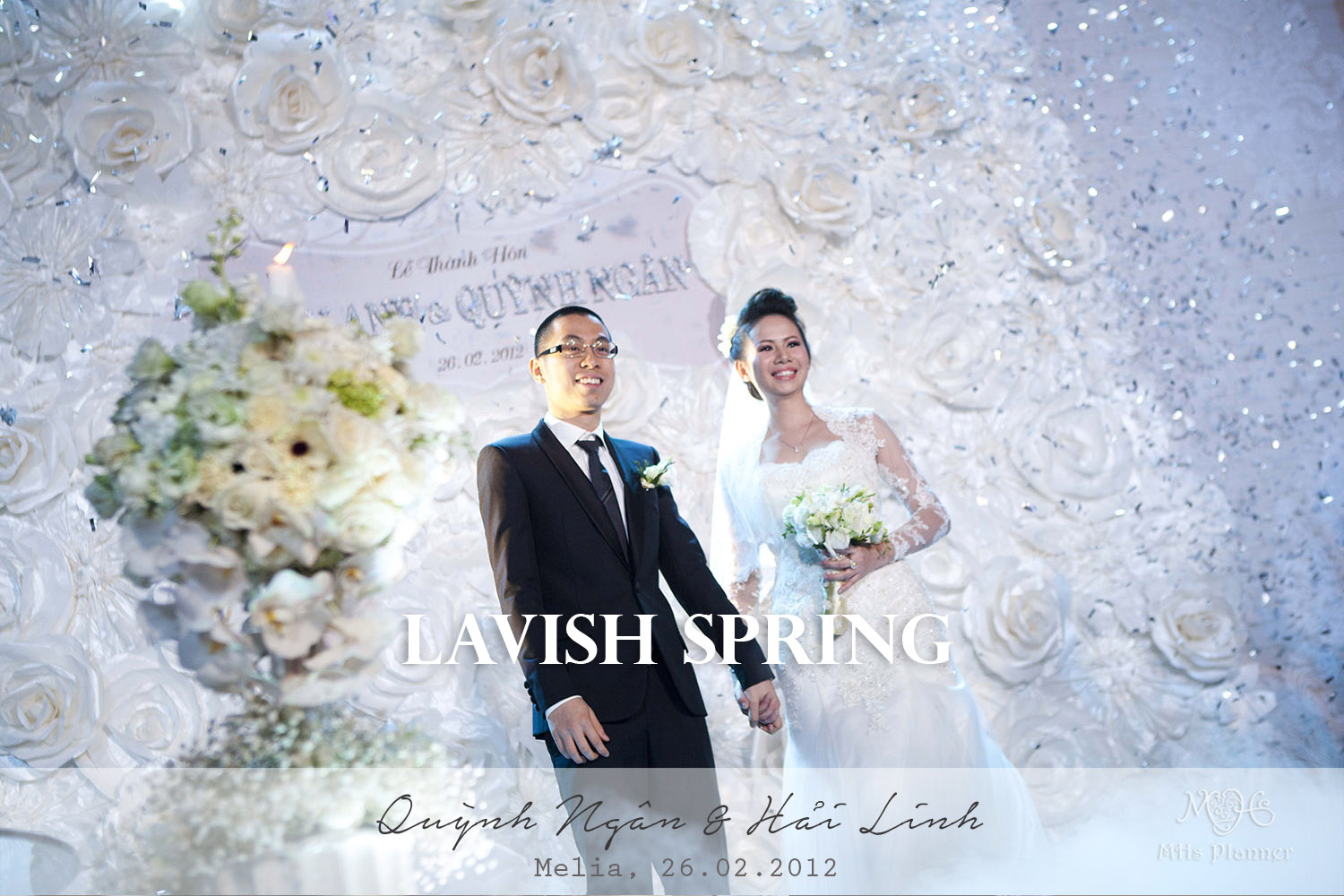 QUYNH NGAN & HAI LINH 26.02.2012
I had spent almost one year to research about the wedding planners before my wedding in 2012. As a person who looks for aestheticism, high demanding and meticulous, I am usually stressed when it comes to the checklist with so many things to be prepared on the day of our lives. Then one of my beloved friends recommended MHs Planner, I was unloaded to see the professionalism, devoted manner of Ms. Huong and Mr. Thanh. The MHs Planner team had conceptualized the whole picture from all the fragmented ideas that I brought about by giving wonderful suggestions. During preparation process, I was having full support and consultancy from Ms. Huong and Mr. Thanh even though that issue was not in the scope of work of the wedding planner. The most wonderful thing is that we had a wedding that exceeds our expectation. We received so many compliments from the guests on that day. For us, as the bride and groom, we were too happy to see our big celebration running seamlessly. And now Ms. Huong and Mr. Thanh have become our good friends. They just do not merely treating clients as the people who pay for service but they consider their customers as friends by caring and giving their best service from heart!
Thank you MHs Planner.